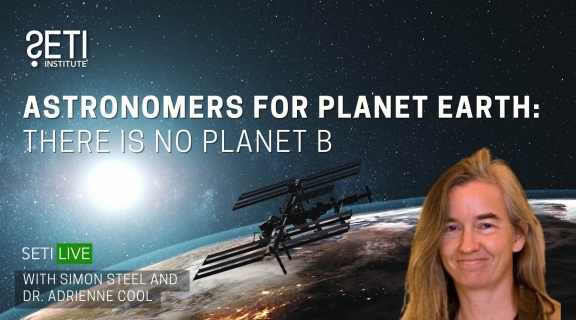 SETI Live - Astronomers for Planet Earth: There is no Planet B
Wednesday, March 08
Event Time
03:00 p.m. - 03:30 p.m.
Location
Online: https://www.seti.org/event/seti-live-astronomers-planet-earth-there-no-planet-b
Contact Email
cool@sfsu.edu
Overview
Astronomers learn about the universe by looking up, but the closest, most fascinating and most important (to us) astronomical object is below our feet.  As we discover more and more planets in our galaxy, the importance of understanding and protecting our own "pale blue dot" becomes ever more critical.  Join Professor Adrienne Cool, astrophysicist at San Francisco State University and founder of Astronomers for Planet Earth, in a conversation about the universe, the Earth and why astronomers have a unique perspective on one very special planet.