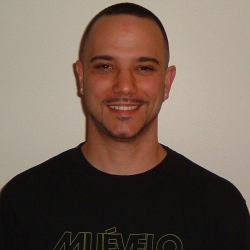 Joseph Barranco
( He/Him/His )
Professor
Astrophysical and geophysical fluid dynamics.
Phone: (415) 338-2450
Email: barranco@sfsu.edu
Location: TH 334
PhD Astrophysics, University of California, Berkeley, 2004.
B.A. Physics, Astronomy and Astrophysics, Harvard University, 1993.
At SF State since 2007.
Note: While Prof. Barranco is Department Chair, he is not available to supervise any new research students.
Adobe Acrobat Reader is required to view PDF files. This is a free program available from the Adobe web
site. Follow the download directions on the Adobe web site to get your copy of Adobe Acrobat Reader.